The purpose of the Dental Hygiene Restorative Examination is to evaluate your ability to utilize professional judgment and competency in providing restorative procedures as allowed by state statute. It is highly recommended that you confirm your state requires this examination before registering. The examination consists of the placement, carving, and finishing of one (1) Class II amalgam and one (1) Class II composite restoration on a typodont. The assignment consists of one mesiocclusal (MO) and one distocclusal (DO) maxillary and mandibular molar preparation.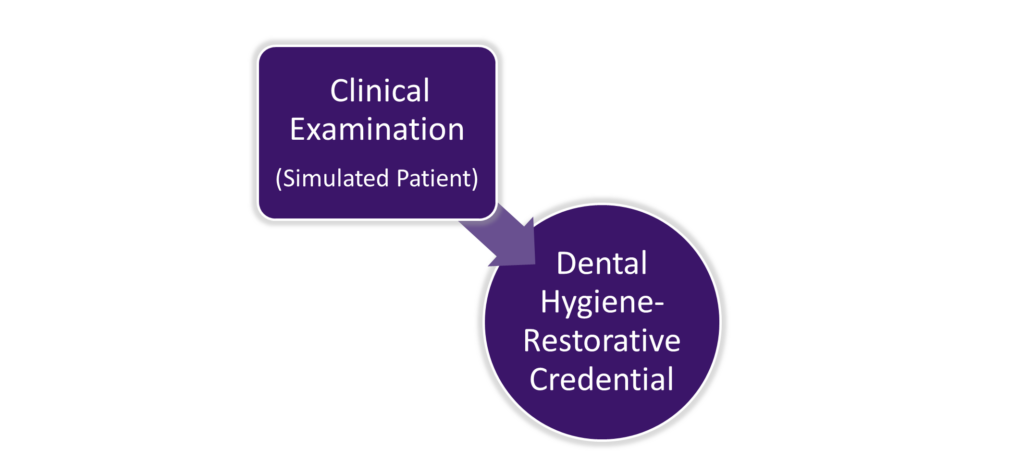 Dental Hygiene Restorative Exam Calendar
In order to register for any portion of the Local Anesthesia Exam candidates will need to create an online profile. A complete CDCA-WREB-CITA profile includes a mandatory photo, proof of graduation, and payment of the appropriate fees.
To avoid late registration fees, the application process must be completed before the registration deadline to allow time for verification. All requests to withdraw from the examination must be received by the application deadline to receive a refund. Candidates requesting to withdraw after the application deadline will be charged a $100 processing fee.

How do I Register for this Exam?
Please review the exam registration process on how to create a profile and register for this exam.