The purpose of the Dental Hygiene Restorative Examination is to evaluate your ability to utilize professional judgment and competency in providing restorative procedures as allowed by state statute. It is highly recommended that you confirm your state requires this examination before registering. The examination consists of the placement, carving, and finishing of one (1) Class II amalgam and one (1) Class II composite restoration on a typodont. The assignment consists of one mesiocclusal (MO) and one distocclusal (DO) maxillary and mandibular molar preparation.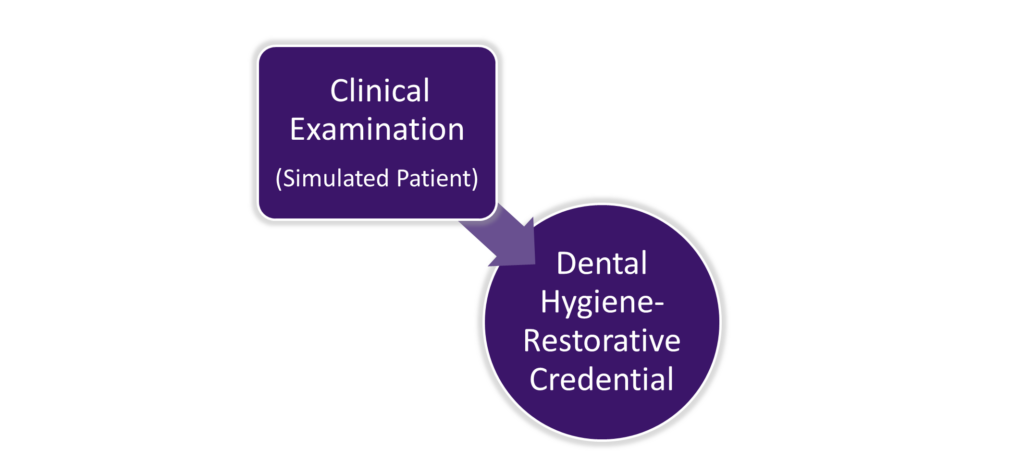 Candidate Guide
DH Restorative Exam Manual
Dental Hygiene Restorative Exam Calendar
In order to register for the Dental Hygiene Restorative Exam candidates will need to create an online account. To register for the clinical exam use this link: Clinical Exam Registration. All profiles must have a passport quality photo, proof of graduation, and basic information. To avoid any additional fees we suggest making your account at least one week prior to the registration deadline. Any request to be added to an exam after the exam registration deadline needs to be submitted via Contact Us and will incur a $100 material procurement fee.
All requests to withdraw from the examination must be received by the application deadline to receive a full refund. Candidates requesting to withdraw after the application deadline will be charged a $100 admin fee.
Scheduling requests must be submitted to your profile prior to the registration deadline. While scheduling requests are not guaranteed but we do try our best to accommodate you.
Note: Outside candidates are only allowed in exams that say "Outside Candidates Accepted"
How do I Register for this Exam?