ADEX Dental Hygiene Examination Candidate Manuals & Forms
The following candidate manuals provide detailed information regarding all examination requirements as they pertain to the examination procedures, protocols and process. Additional detail can be found in the criteria sheets and examination forms available by exam part below.
Be sure to select the manual appropriate to the examination as it will be delivered at your test site.
The manuals and forms on this page are for examination year 2024.
ADEX Dental Hygiene Forms
Simulated Patient Examinations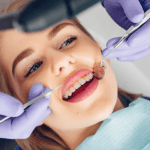 Assignment & Candidate Findings Form (ACF)
Download Form